Crisscrossing the skyline of downtown Calgary, cranes tell the story of a city in transformation. Calgary, Alberta's city of 1.4 million, has become a beacon for change as it revitalizes its downtown core. The city is rapidly converting office towers that once housed energy companies into apartments, offering valuable insights for cities such as D.C., facing similar challenges.
Cities across the globe have experienced a seismic shift in work dynamics, accelerated by the COVID-19 pandemic. Remote work arrangements, hybrid models, and flexible office setups have led to a decrease in demand for traditional office spaces. This has left major urban centers struggling with underutilized commercial buildings, which not only poses economic challenges but also threatens the vibrancy and vitality of city cores.
After an oil price crash in 2014, Calgary was forced to reinvent itself as office vacancies soared over 30 percent. This brought about fears of the city becoming the "next Detroit" and spurred the community to take decisive action. Proposed in 2021, Calgary's Greater Downtown Plan provides the roadmap for the future of downtown Calgary, including a dedicated $200 million to balance the mix of residential, office, retail, entertainment, tourism, and culture in the city.
The centrepiece of Calgary's trans-formation strategy is a large-scale incentive program to convert offices into apartments.
To encourage the conversion of unused office spaces, the City of Calgary launched the Downtown Development Incentive Program in collaboration with various stake-holders, including developers, investors, and community organizations. The DDIP program is considered to be the best of its kind in North America and is continually over subscribed. The Calgary programs offer a range of incentives such as, reduced red tape and development fees, streamlined permit processes, and financial grants to incentivize redevelopment projects.
The City of Calgary DDIP also includes provisions for mixed-use developments, aiming to create a dynamic urban environment that combines residential, commercial, and recreational spaces. This integration enhances the livability and walkability of the downtown area, attracting residents and investors alike.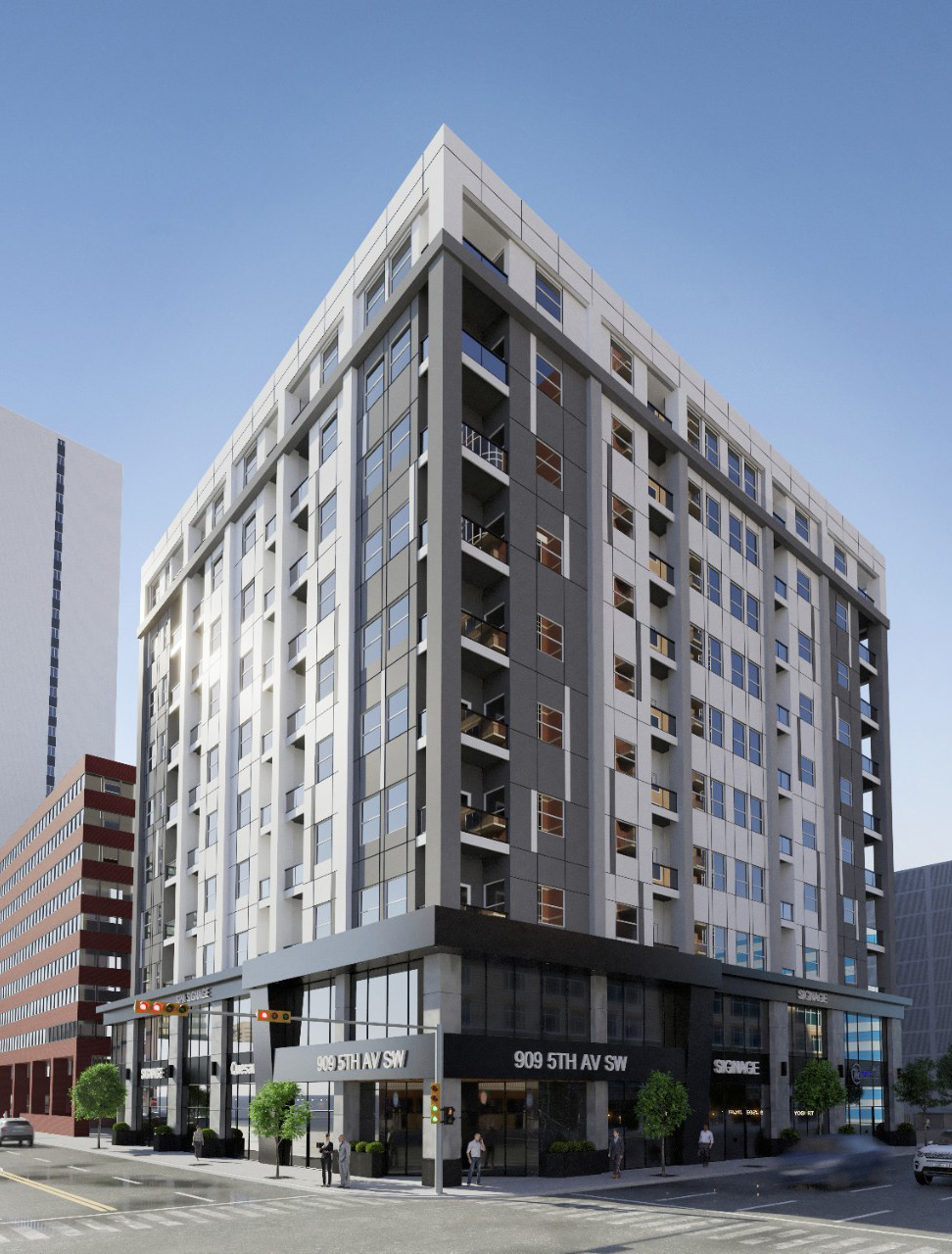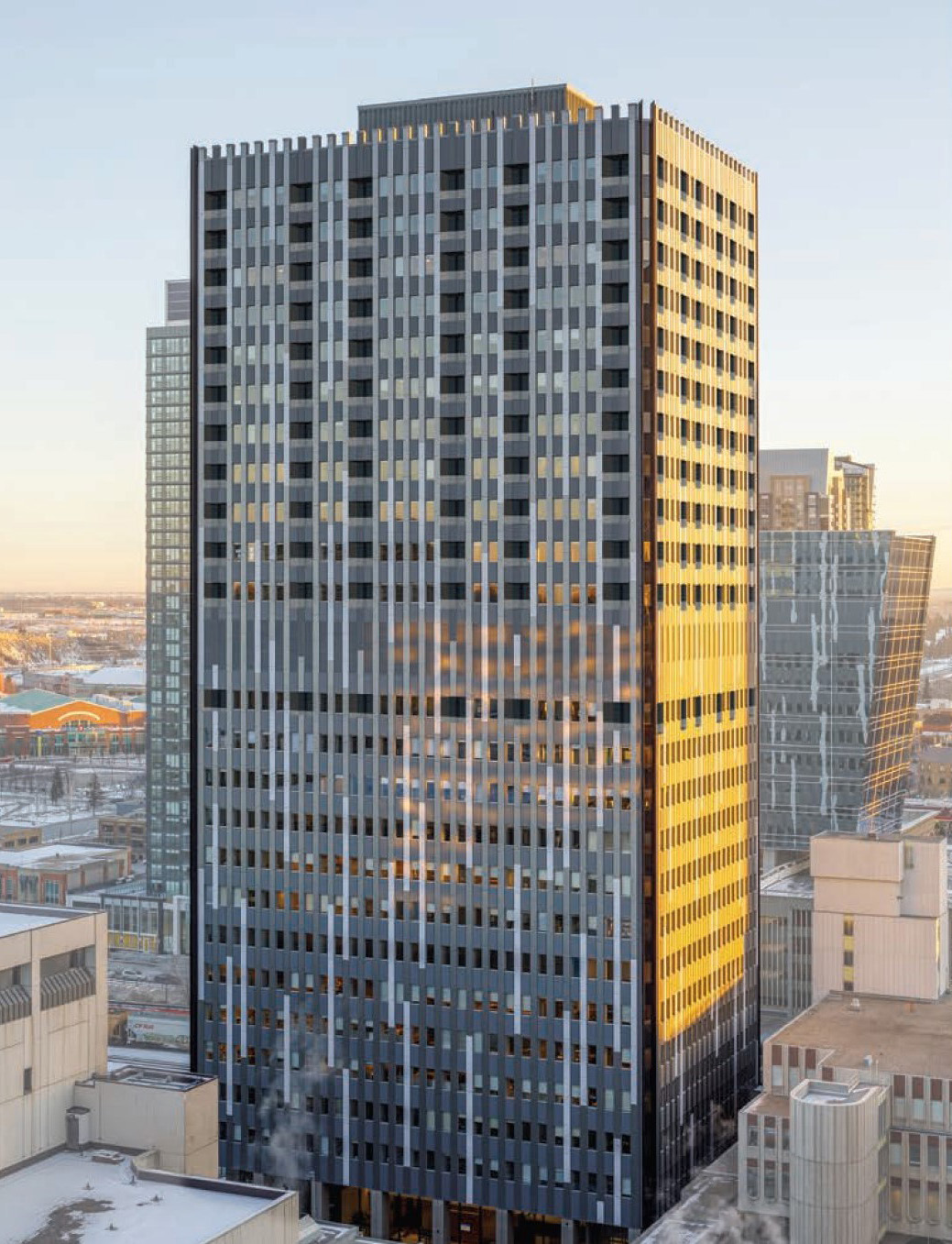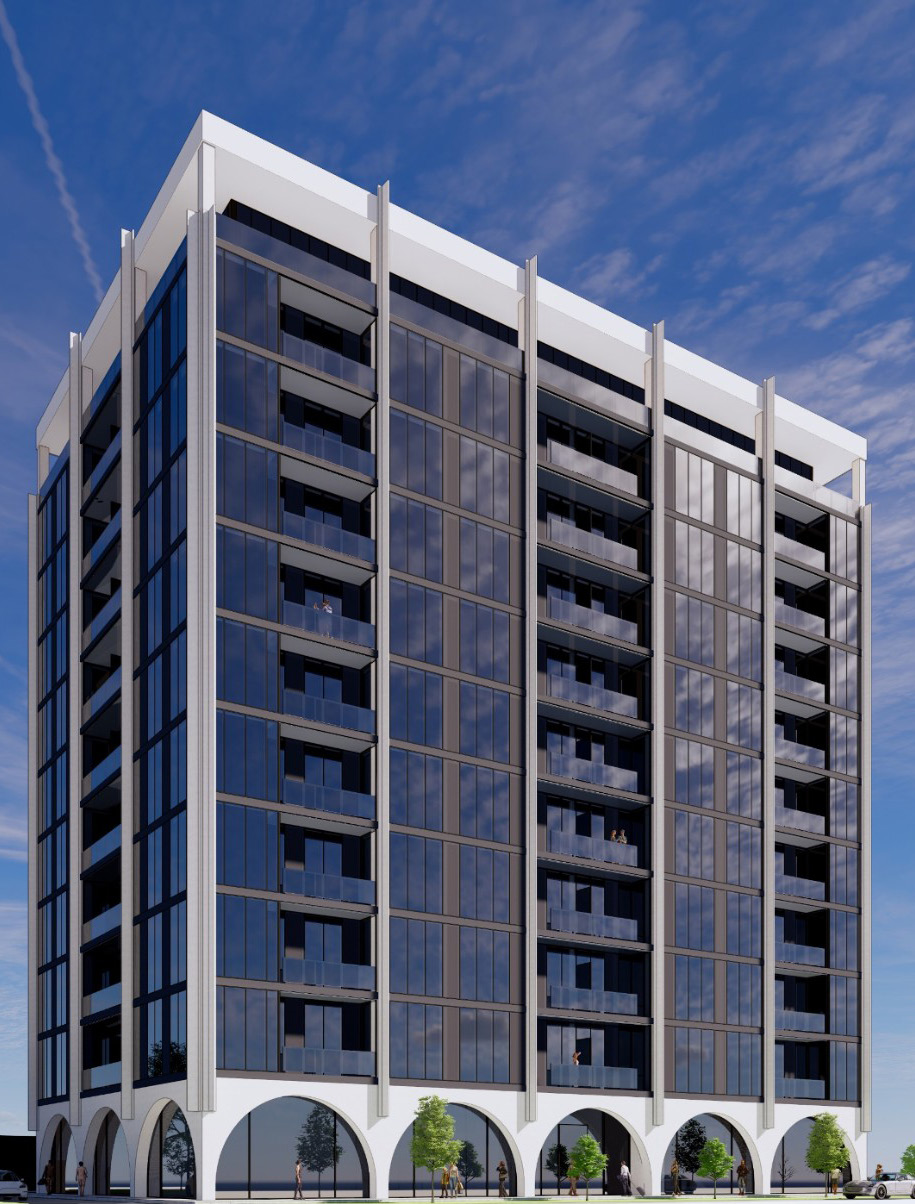 As cities like San Francisco, New York City, and Washington, DC, grapple with a significant decrease in office space utilization, they are exploring innovative solutions that can reverse the downward trend and breathe new life into these urban cores. The City of Calgary's approach and success has shown promising results is the conversion of unused office spaces into residen-tial and mixed-use developments, that many municipalities facing the same circumstances are investigat-ing. By embracing such conversion initiatives, municipalities can break free from the doom loop caused by the exodus of companies and peo-ple, revitalizing communities and fostering sustainable growth.
Arthrotó, a pioneering startup that is currently focused on raising capital, developing strategic partnerships, and identifying potential projects, aligns seamlessly with this initiative. Their mission? To breathe new life into unused office spaces by transforming them into modern, affordable, and sustain-able living spaces.
Calgary's move aligns perfectly with Arthrotó's ambitious plans. While in the process of bringing strategic partners and investors together to begin the development of modular units, Arthrotó is turning heads in the industry with its unique approach, strategic alliances, and cutting-edge technology.
By working with leading companies like DIRTT in adapt-able interior construction, building information management systems, and innovative HVAC systems, they are putting integrated solutions in place that span the entire project life cycle from design to implementation.
Arthrotó's model is attracting significant attention. With a solid plan for transforming idle office spaces into dynamic residential and mixed-use communities, they are setting the pace for sustainable urban development. Their focus on technological advancements and strategic partnerships positions them to play a significant role in reshaping urban landscapes.
Two years into the transformation plan, Calgary has made substantial progress toward repurposing 6 million square feet of office space. One transformed building already houses residents, while eleven other office conversions are underway. The transformation's momentum is palpable, with the city quickly approving a second round of the program. And possibilities are endless. Arthrotó sees the potential to expand conversions to include multi-family units, hotels, schools, and mixed-use developments.
The implications of this transformation extend beyond Calgary. Other cities struggling with high office vacancy rates and housing shortages can learn from Calgary's experience and innovative construction models like Arthrotó's. Arthrotó's plan for efficient, innovative methods for repurposing underutilized spaces into habitable areas can fill a global gap in similar urban revitalization efforts.
Despite the early success, progress takes time, as Calgary's Mayor Jyoti Gondek noted. However, the resilience of Calgary's leaders and the pioneering spirit of companies like Arthrotó provide a roadmap for transforming urban landscapes into thriving communities. The future of housing is factory built, as envisioned by Arthrotó, is unfolding in downtown Calgary, and it's a compelling vision other cities should consider embracing.
THE CALGARY CONVERSION PROGRAM AS A MODEL The City of Calgary's Conversion Program provides an exemplary model for cities facing a similar crisis. The program has successfully transformed underused areas into vibrant communities by repurposing vacant office spaces into residential units. Taking inspiration from this program, cities like San Francisco, New York City, and Washington, DC, are learning valuable lessons and adapting the approach to their unique contexts.
1. Diversifying the Tax Base: By converting unused office spaces into mixed-use developments, cities can create dynamic environments that blend residential, commercial, and recreational areas. This diversification attracts a diverse range of residents and businesses, fostering a sense of community and stimulating economic growth, and increasing the tax base for the city core.
2. Addressing Urban Sprawl: By repurposing existing structures instead of constructing new ones on the city's outskirts, Calgary's conversion efforts con-tribute to combating urban sprawl. This approach promotes sustainable development and reduces the strain on infrastructure and transportation systems
3. Addressing Housing Shortages: Converting office spaces to residential units helps alleviate housing shortages in urban centers. As more people are drawn to live in city cores, it reduces urban sprawl, eases transportation congestion, and enhances overall sustainability..
4. Fostering Community Engagement: Residential and mixed-use developments encourage community engagement and social interaction. By creating vibrant neighbourhoods with amenities such as parks, shops, and cultural spaces, cities can enhance residents' quality of life and strengthen the community's social fabric.
5. Economic Revitalization: Converting office spaces to residential and mixed-use developments has the potential to jumpstart economic growth. It can attract new businesses, small enterprises, and start-ups, fostering entrepreneurship and job creation. Additionally, the revitalization of city cores enhances property values, generates tax revenue, and supports local businesses.
6. Sustainable Urban Development: Transforming unused office spaces aligns with sustainable development goals. Reusing existing infrastructure reduces the need for new construction, minimizes environmental impacts, and optimizes the use of resources. It also encourages walkability, reduces reliance on cars, and promotes public transportation usage, contributing to a greener and more sustainable future.
INTERNATIONAL RECOGNITION:
The success of Calgary's approach to converting unused office spaces has gained significant recognition from reputable publications. The Washington Post, in a feature article, highlighted Calgary's innovative strategy as a potential solution for other cities grappling with similar challenges. The Calgary Herald extensively covered the positive impact of the DIP on the city's economy and urban fabric.
In separate articles, the Wall Street Journal and The New York Times explored how Calgary's conversion plan aligns with the global trend of repurposing urban spaces to meet evolving societal needs. These articles emphasized the need for other municipalities to learn from Calgary's experience and adapt similar strategies to address their surplus office spaces.
The City of Calgary's proactive approach to converting unused office spaces into residential and mixed-use developments has positioned it as a global leader in urban revitalization. Through the implementation of the Downtown Development Incentive Program, the city is successfully transforming its downtown core into a vibrant and sustainable community, attracting residents, businesses, and international recognition.
The legacy of this transformative approach will extend far beyond Calgary's city limits. As the rest of the world watches, Calgary's pioneering efforts provide a blueprint for reshaping urban landscapes worldwide. In demonstrating the successful conversion of underutilized office spaces into dynamic mixed-use environments, they send a message to other cities that change is not just possible, but also beneficial in fostering sustainable urban growth. The lessons learned here have the potential to shape policy and practice globally, ultimately leading to the revitalization of city cores, the growth of local economies, and the creation of vibrant, sustainable communities. As Calgary steps into its future, it carries with it the potential to shape the 1. future of urban living around the world.